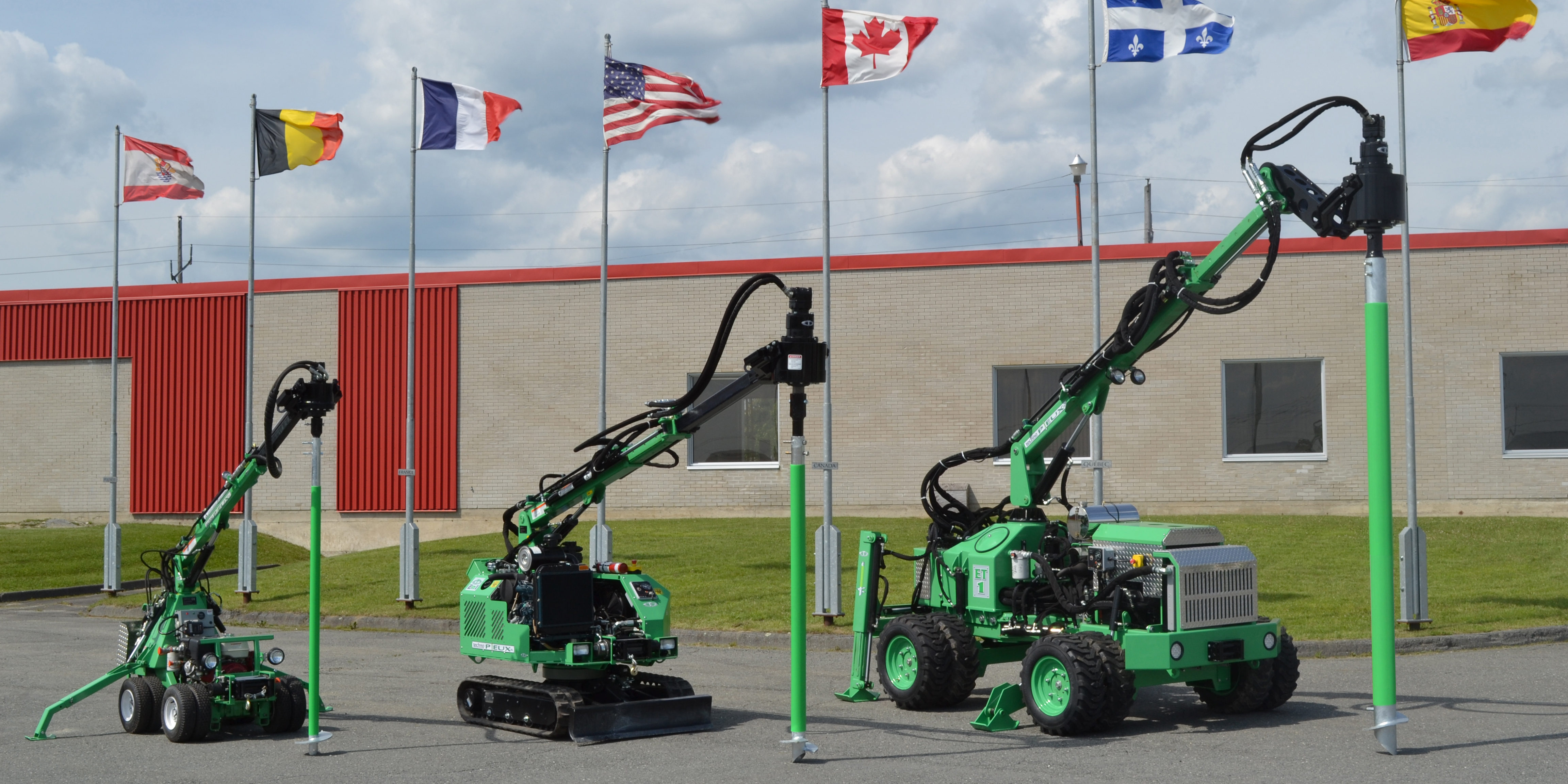 Techno Metal Post is the worldwide leader in Helical Piles and Deep Foundations.
Techno Metal Post engineered helical pile foundation system is the solution you have been waiting for to implement on your next project.  Eliminate excavation, the hassle and costs of concrete, and weather delays while increasing your construction efficiency. Most installations require just hours to install, and you can begin framing the same day.
Techno Metal Post helical piles are the ideal foundation solution for decks, additions, sheds, houses, docks, boardwalks, steel buildings, cabins, greenhouses and homes. Our piles are installed only by certified installers and carry a 10- year guarantee.  For more complicated builds, the Techno Metal Post engineering department is available and can provide documents to make the permit process easier.
 Techno Metal Post helical piles install quickly and can be sized to support up to 50,000 pounds per pile while minimally impacting the environment.  Custom mounting and embedment solutions can be engineered in-house by Techno Metal Post to meet the requirements of any project.
The cost of a helical pile foundation is comparable to a tube and concrete piling but without the 3-5 day delay due to inspections and concrete drying times. Techno Metal Posts helical piles are ready to build on as soon as they are installed
Deep Foundations are perfect for residential or commercial applications.