illiana@technometalpost.com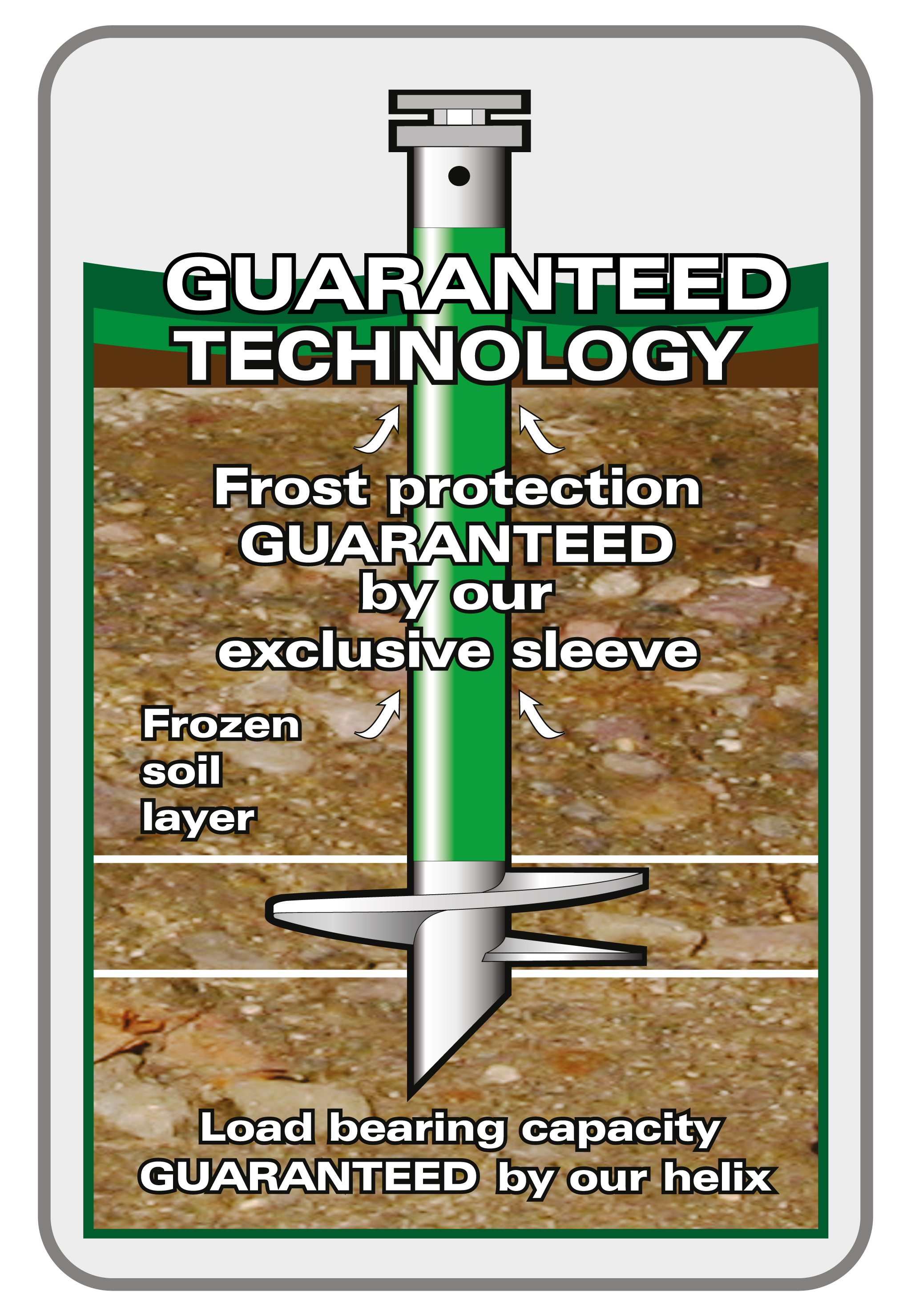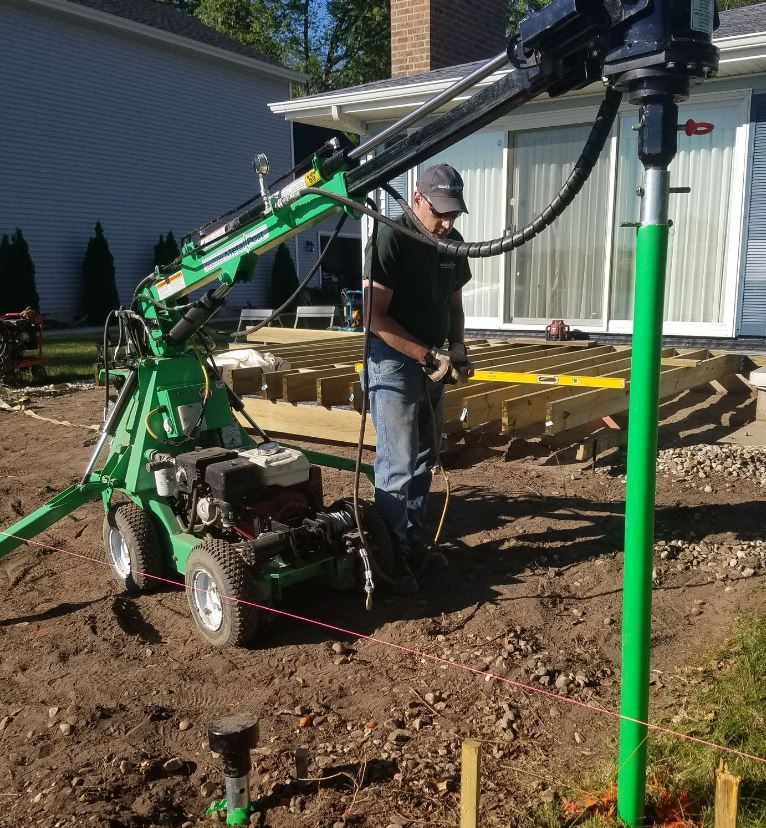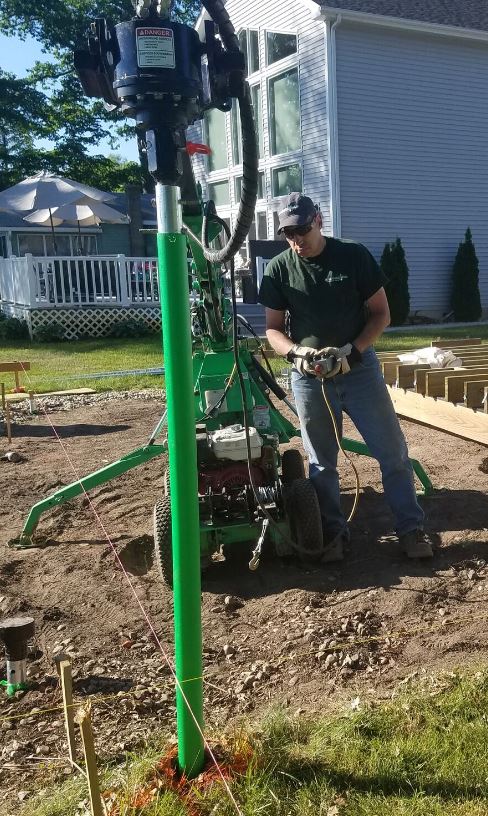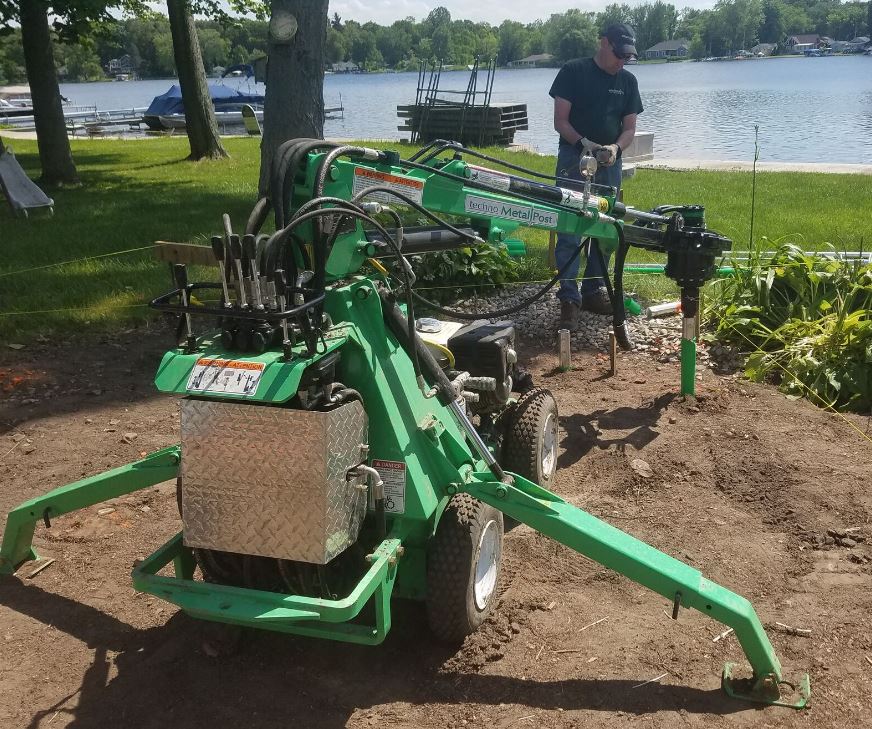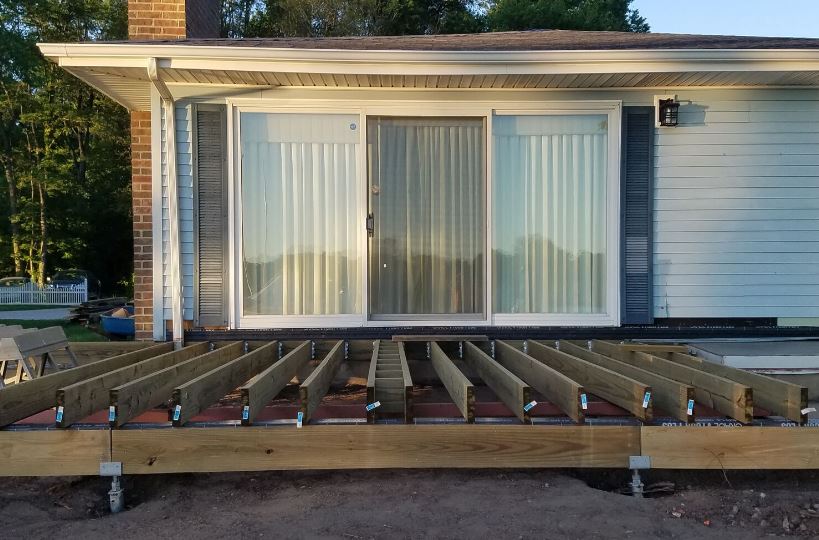 Helical Piers for Deck Posts; No Digging, No Cement, No Mixing, No Delays
Helical Piles make the perfect Deck Post. They install quickly are extremely cost effective, you can start framing the same day the post are installed. Most installations take less than a day.
The installation equipment is specially designed to have the incredible torque required to install Helical Piles but also have a very small footprint. This allows installations in small areas with poor access. Helical Piers are considered the green solution for Deck Posts as the small machine footprint creates little damage to the surrounding area.
Techno Metal Post has many different toppers for the posts depending on the height of your deck and the type of framing.
Testimonials:
"The ability to set the steel piles and build the same day greatly increases production. Added to the fact that I'm saving heaps of money in labor costs by not having to remove displaced earth, haul concrete and clean up the mess makes Techno Metal Post the only way to begin a deck project." — Paul Lafrance (Disaster Decks and Decked Out on HGTV)